英文版 > About us
Baise Shiyu Chemical Technology Co., Ltd. is located in plot 4, middle Industrial Road, petrochemical industrial park, Tiandong County, Guangxi, the old revolutionary area, covering an area of 146 mu. At present, it has more than 100 employees, with a total investment of 313922800 yuan and an annual output of 3000 tons of diethylanthraquinone.
The company was put into production on April 28, 2019, and its annual output value can reach more than 200 million yuan, generating more than 20 million taxes. After the company is put into operation, it has a significant impact on the development of domestic hydrogen peroxide industry. The product index conforms to the national standard GB / T 23672-2009 2-ethyl anthraquinone, which is widely sold in domestic hydrogen peroxide production enterprises and widely praised by hydrogen peroxide production enterprises. In order to solve the problem of "anhydrous aluminum trichloride" in the production of anthraquinone, the company will invest 20 million yuan this year to establish Guangxi Tiandong Tianyi new material Co., Ltd. to build an anhydrous aluminum trichloride production line with an annual output of 30000 tons, which is planned to be put into production in the first half of 2020, so that the company will form a small cycle for the hydrogen peroxide industry in Tiandong Industrial Park. In the future, the company will increase its investment in scientific research, and strive to be a first-class enterprise in the domestic industry based on the concept of "scientific and technological innovation and enterprise development through science and technology". At present, the company has three invention patents and is applying for high-tech enterprises.
The company has administrative department, production technology department, sales department, purchasing department, quality inspection department, safety and environment department, finance department and other departments.
At present, the company has two independent subsidiaries: Guangxi Tiandong Dasheng Chemical Technology Co., Ltd. with an annual output of 60000 tons of hydrogen peroxide and Guangxi Tiandong Tianyi new material Co., Ltd. with an annual output of 30000 tons of aluminum trichloride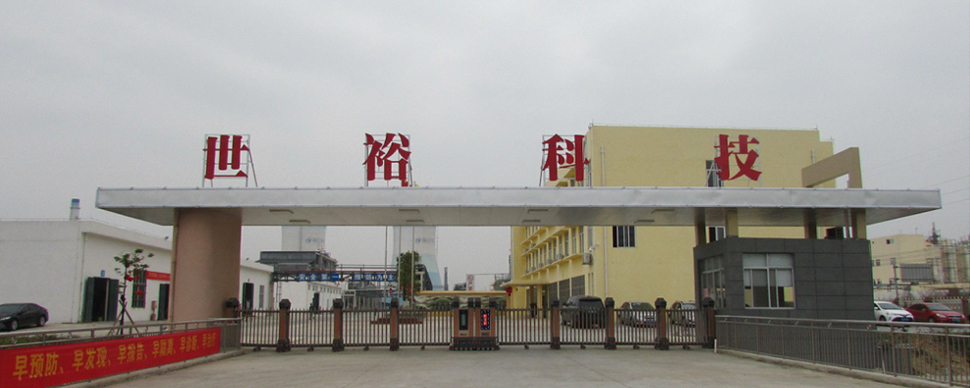 Guangxi Tiandong Dasheng Chemical Technology Co., Ltd. is located in the middle Industrial Road of Tiandong Petrochemical Industrial Park, covering an area of 100 mu. Construction started in May 2012, and was completed and put into operation in March 2013, with 70 employees. The project makes full use of the surplus hydrogen generated by chlor alkali unit in Tiandong Jinjiang Industrial Park and the surplus steam generated by Tiandong Jinjiang power plant to produce high concentration of clean environmental protection product industrial hydrogen peroxide (hydrogen peroxide). The product has been inspected by Guangxi district and Hunan Provincial Institute of product quality supervision and inspection, and the quality has completely reached the national standard (GB / t1616-2014).
The project is the first set of all acid new process industrial production device in China, which has the process characteristics of less investment, high production capacity and good safety, and makes a great contribution to the domestic hydrogen peroxide production technology. The advanced DCS distributed control system is adopted to realize automatic and continuous operation, ensure the safe, stable and long-term operation of production equipment, and reduce the labor intensity of workers.
The company cooperates with the Department of chemical engineering of Tsinghua University in scientific research, establishes the State Key Laboratory of chemical engineering, builds a set of pilot production equipment, and carries out research and test of new hydrogen peroxide technology. In November 2014 and November 2017, the company was awarded the title of "high tech enterprise" jointly by Guangxi science and Technology Department, Guangxi finance department, Guangxi State Administration of Taxation and Guangxi Local Taxation Bureau. At present, the company has 2 invention patents.